18 - 19 May 2022
Basic course in pipe and leak detection
2-day course with accommodation. The course takes place at our test center in Taastrup. The course alternates between theory and practice, and we review, among other things:
Theory:
Methods for rough location of leaks
Instruments and connectivity options
Leakage noise loggers
Instruments for locating trace gas
Correlator for fine localization of leaks
Practice:
Wire search on plastic - cast iron - steel
Fine localization of leaks with correlator and tracer gas
Leakage noise loggers
As part of the course takes place outdoors, it is a good idea to bring clothes and shoes that suit the weather.
Course material, accommodation and meals are included in the price.
On the first evening of the course, there is an opportunity to get to know us and the other students better, as we are planning a social event. It is of course voluntary, but we encourage participation, as it is usually a great success.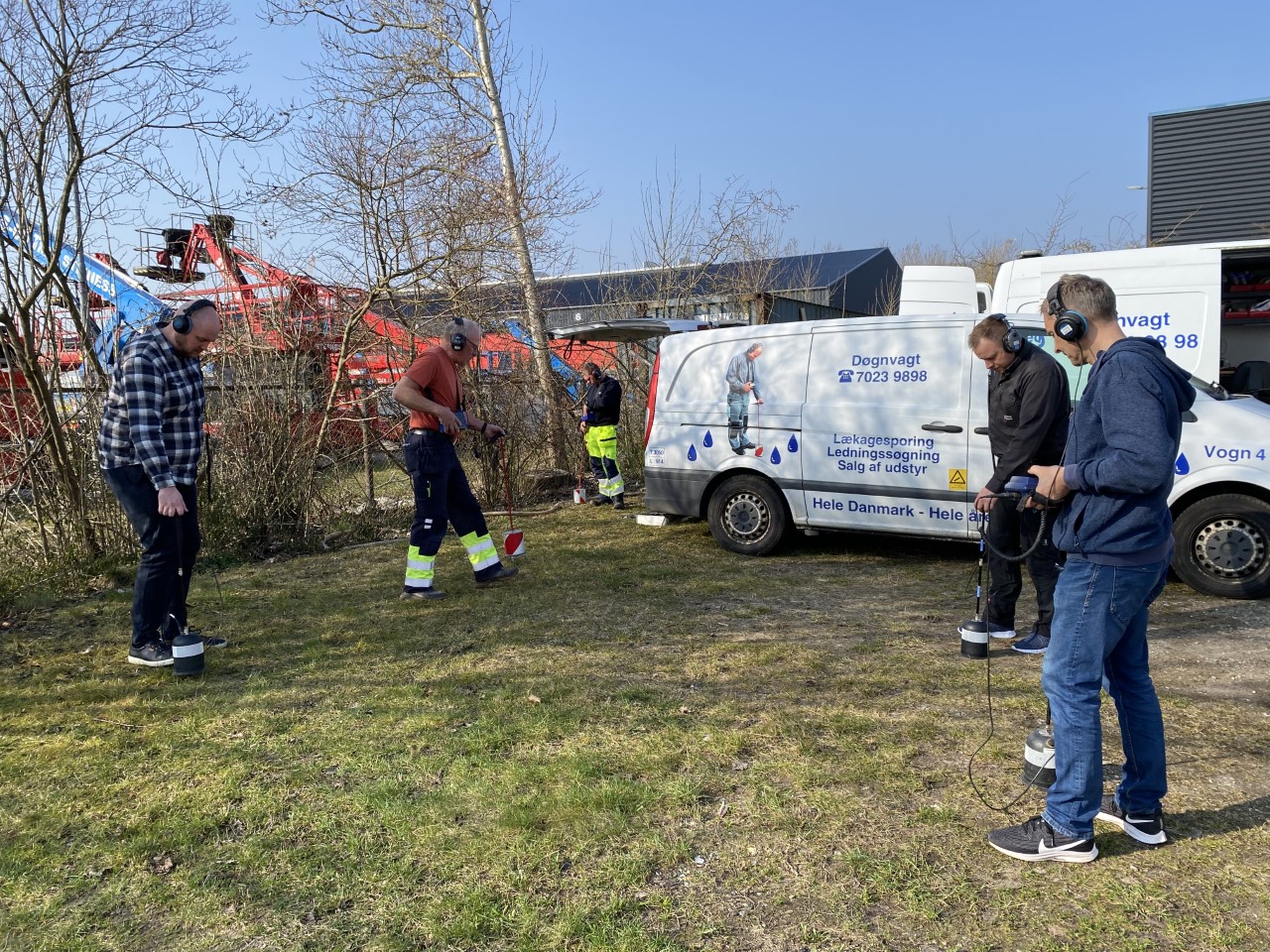 Contact us
You are always welcome to contact us by phone +45 7023 9898, or via the form below.