Leak detection by professionals saves time and money
At Leif Koch A/S, we have almost 50 years of experience with leak detection. We are masters at finding leaks on drinking water lines, we have great expertise in tracking down even the smallest leaks. 
Our equipment is hand-picked and thoroughly tested to ensure that we use only the best and latest instruments for leak detection. In this way, we streamline and make the work easier for our skilled leakage operators.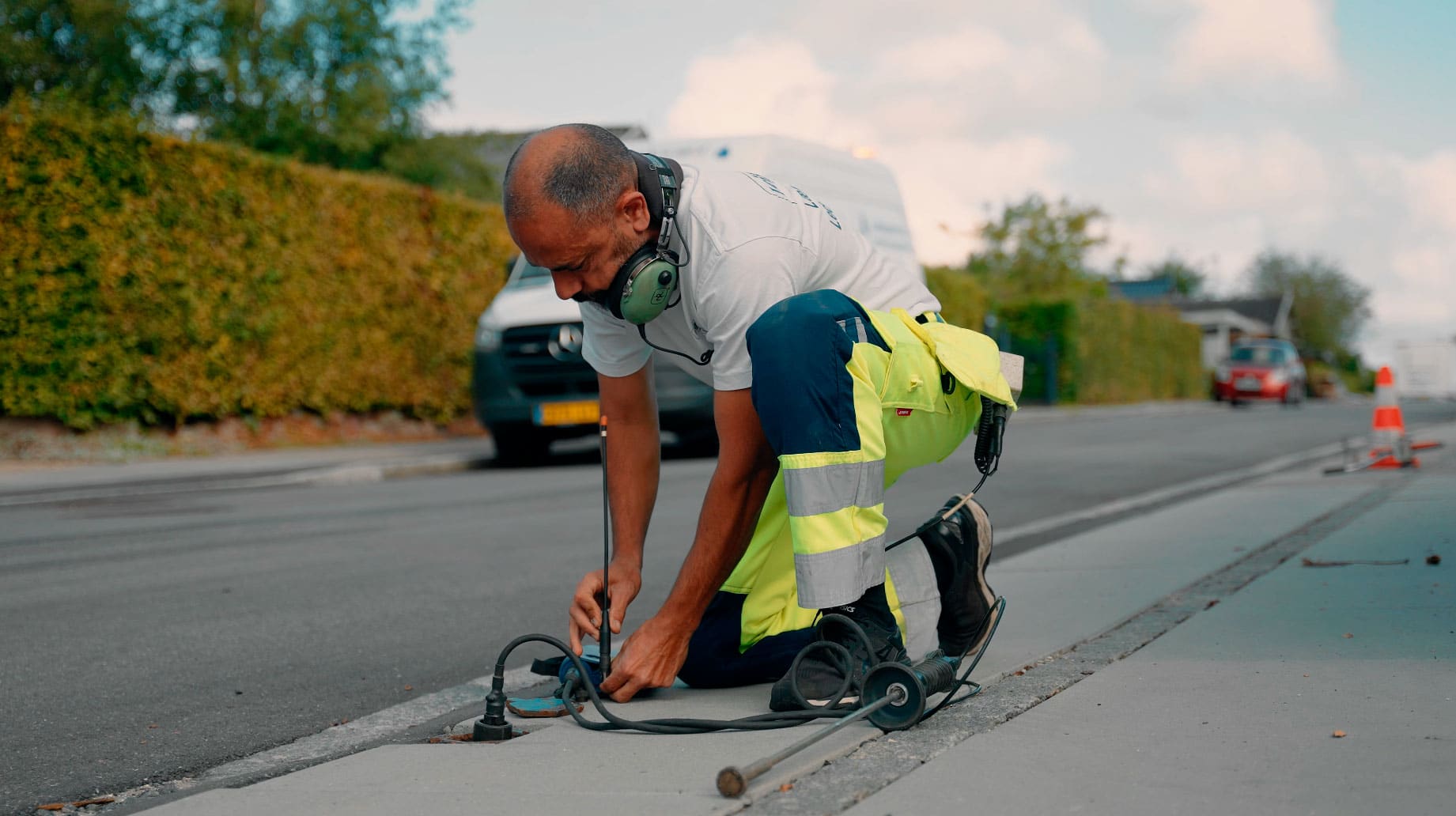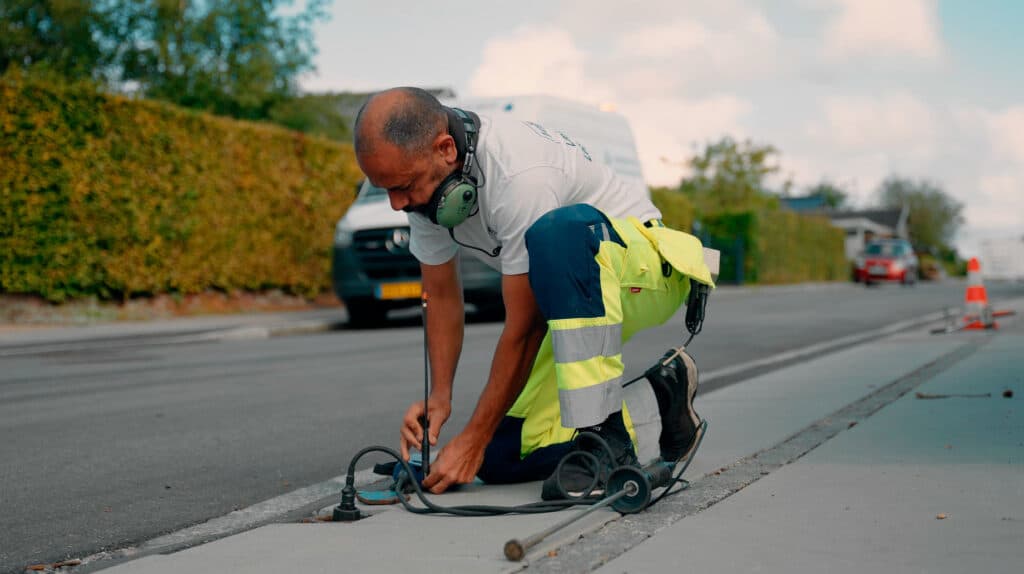 You are very welcome to contact us if you have any questions or if we need help with line and leak detection. You do this either by calling phone 7023 9898 or by filling out our contact form and we will get back to you shortly.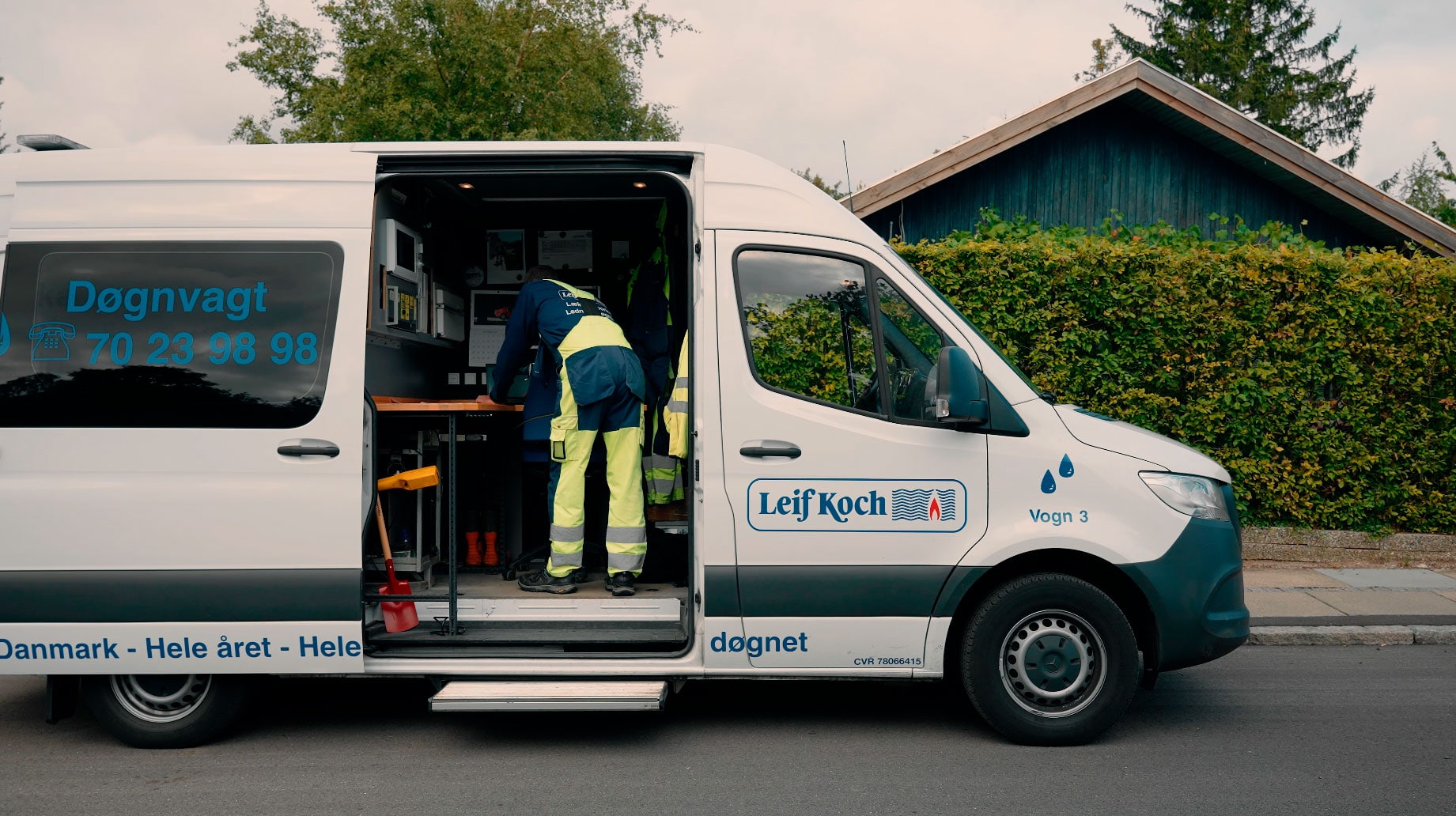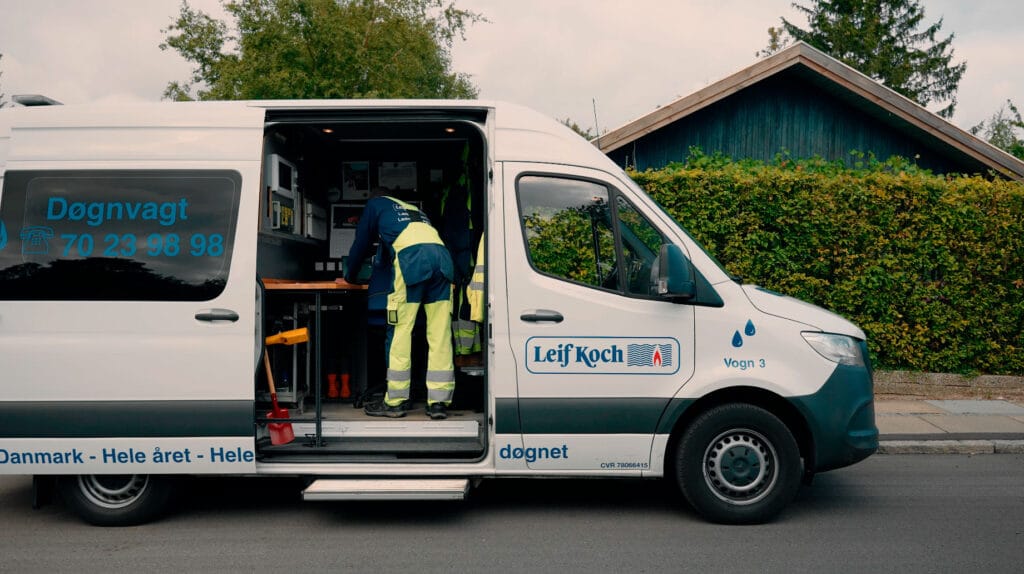 Everything from the small waterworks to the very large supplies
With us, you always get a tailor-made solution, and we cover everything from the small waterworks to the very large supplies in Denmark and worldwide. At Leif Koch A / S, you get security for leak detection in drinking water pipes of the highest quality. 
Acute leak detection
In Leif Koch A / S we have a 24-hour guard, which means that you can always contact us when the accident is out and you have an acute leak - whether it is at night, on weekends or on public holidays.
No matter where and when the rupture occurs, our experienced leak operators are ready to move out and locate the leak so you can get on with your work. If you need acute leak detection, the number is for round the clock 7020 9510
Internal and external leaks
A leak on a water pipe can be caused by many different things. Often it is possible to differentiate between external and internal factors.
The external factors are things outside the water main that cause the leak, and the internal ones are conditions inside the pipe that cause leaks.
The external leaks are caused by external objects such as rocks, soil conditions, excavation damage, etc., these can be both acute or develop over time. A sod can cause acute damage to the pipe, and in these cases it is easy to track where the damage has occurred. Otherwise, minor leaks caused by rocks or soil conditions may be more difficult to detect and track. A leak may be on the underside of the pipe or seep out slowly. These losses on the water pipes are most often discovered by an imbalance or an increased consumption, which can be seen at the waterworks etc.
The internal leaks can occur due to erosion and water pressure. The natural flow of water corrodes over time on the pipes, and alternating pressure in the pipes can further shorten the life of the pipes. The pipes can be made of a variety of materials, all of which have their strengths and weaknesses. In Denmark, most concrete, plastic and cast iron are used.
The materials have different properties, and we must therefore use different techniques to detect leaks on the different pipe types.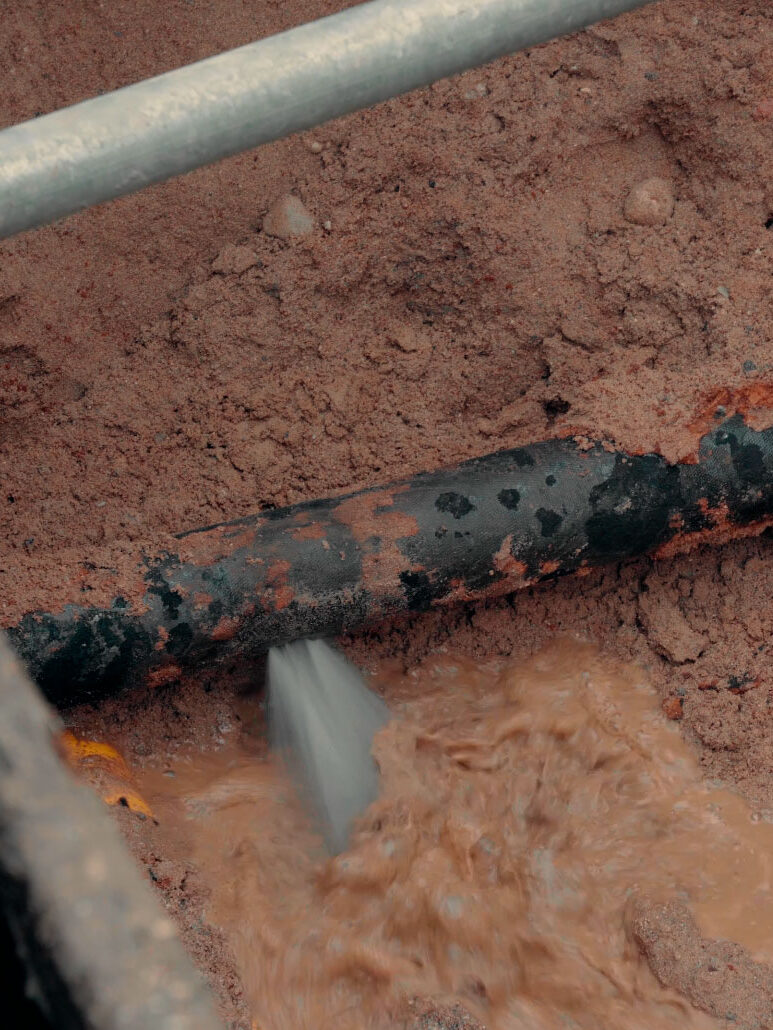 With advanced equipment, we listen to the leaks
A leak makes different sounds, at varying rates, depending on what material the pipe is made of and how big the leak is. In addition to this, we calibrate our instruments by material type to get the best possible calculation and location on the leak.
To find leaks, we use a number of instruments, and preferably several on the same leak, to ensure that we detect the leak with the highest possible accuracy. 
Clean drinking water seeps into the subsoil
Leaks are inappropriate as the clean drinking water seeps through the leak and back into the subsoil instead of out to the consumer, draining both environmental and economic resources - not to mention the risk of, through the leak, getting contaminated water in your water pipes.
That is why we at Leif Koch A / S are proud to be part of the solution!
If you are looking for a price for leak detection, it depends a lot on the type of task involved. It is not possible to make a price list, because we want to take all variables into account before we make an offer for a task. You are very welcome to contact us to get a price for leak detection.